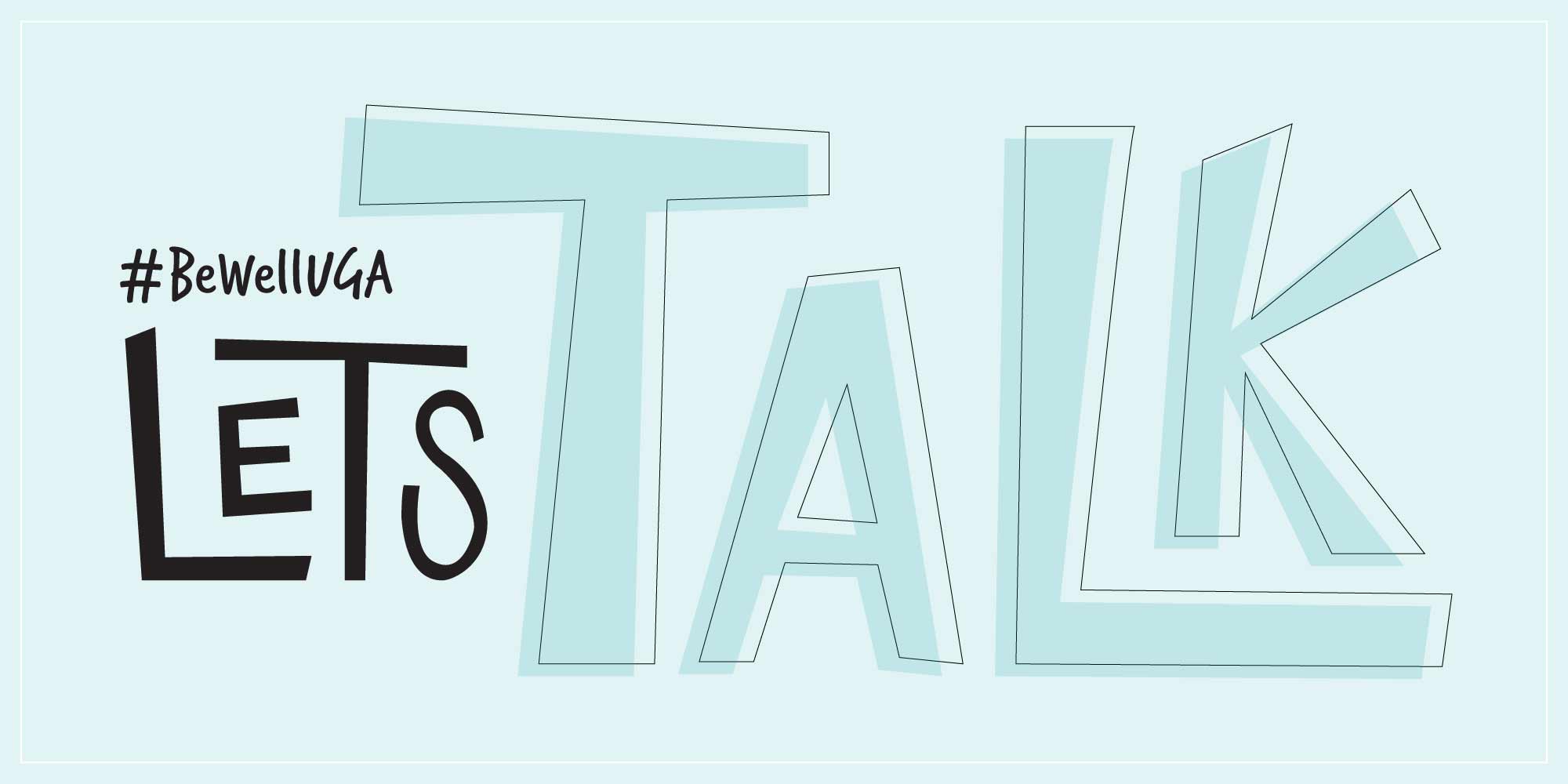 What is Let's Talk?

Let's Talk is a drop-in service hosted by CAPS clinicians that offers informal, confidential consultation.

CAPS will be offering in-person and Zoom hours for Let's Talk during the Spring 2023 semester. Clinicians will hold a walk-in hour Thursday afternoons from 4:00 pm - 5:00 pm, Jan 19 - Apr 27 (*No session during Spring Break 3/6-3/10) at SLC Room 136 and a Zoom hour on Wednesdays from 11:00 am - 12:00 pm, Jan 18 - Apr 26 (*No session during Spring Break 3/6-3/10). To access the Zoom hour, students can sign up at the link below.

During a Let's Talk session, you can speak with a clinician about concerns, get help problem-solving, and learn more about counseling services at CAPS and other resources available to you at UGA and in the Athens area.

Let's talk consultations are:
Free for UGA students
Offered on a first-come, first-served basis, no appointment necessary
Confidential
Informal and not intended to be a substitute for traditional counseling
The Let's Talk program is modeled in part on the "Let's Talk" program at Cornell University. We are indebted to our colleagues there for the name and idea; some of the material on their website has been duplicated here with permission. Special thanks to Cornell University CAPS for sharing their expertise and experience.