CAPS Clinical Training Programs
Welcome Statement from the Training Director

Welcome and thank you for your interest in The University of Georgia Counseling and Psychiatric Services (CAPS) Training Programs. We are delighted that you have interest in the unique opportunities to train with us. The process of experiential learning for all mental health professions is the most prominent aspect in your development as an early career professional. It is because of this significance that we work diligently to create a comprehensive, developmentally appropriate sequence of training experiences with a strong commitment to supervision and mentorship.

We offer five distinct training opportunities creating an interprofessional training cohort including doctoral interns, advanced psychology practicum students, and practicum graduate students in social work and mental health counseling. Our training programs, while pre-determined to ensure a thorough training experience, provide opportunities for trainees to customize their experience as their competence and confidence increases.

CAPS is deeply committed to the development of each trainee and our commitment is apparent in the time and resources dedicated to creating and maintaining conscientious programs. In the spirit of conscientiousness, we strive to create an inclusive environment demonstrating respect for all people and all identities. It is our individuality and the respect for our differences that make us strong and we believe that strength leads to healing.

We invite you to review our website to determine if our training programs would provide you with the experiential experiences that you seek. Feel free to contact us for more information.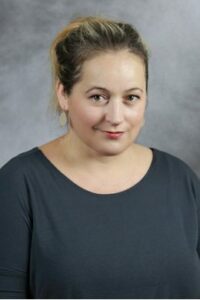 Sincerely,
Sandrine M. Bosshardt, Ph.D.
Associate Director for Training
(706) 542-2273
Training Program Philosophy

CAPS is located within the University Health Center, a division of UGA Student Affairs and a state-of-the-art medical facility that serves as the medical home for University of Georgia Students. CAPS has a number of professionals that include licensed psychiatrists and psychiatric nurse practitioners, psychologists, clinical social workers, master social workers, and professional counselors. We offer a wide variety of clinical services, including individual and group therapy, case management, outreach, consultation, and crisis management. Our clinical work is guided by theory, evidenced-based practice, professionalism and the highest standards of ethics.

The mission of the CAPS training programs is to offer high quality mental/behavioral health training with the goal of preparing trainees for work as generalist clinical providers in the practice of psychology, social work, and/or mental health counseling. The programs focus on the application of clinical theory, and research and require trainees to learn and abide by ethical, legal, and professional standards of the respective field. Trainees are treated as emerging professionals and are expected to understand, demonstrate and apply appropriate levels of clinical skills and to fully participate in the mission of CAPS at The University of Georgia.

CAPS follows a practitioner-scholar training model with attention to the developmental stage of the trainee. Staff acknowledge that trainees enter the program at various levels of skill and experience. The training programs are designed to assist trainees in becoming more skilled and autonomous in professional functioning through the use of supervision, teaching, and mentoring. Comprehensive supervision is the foundation to CAPS training programs and includes individual, group, and peer supervision as well as consultation, professional mentorship, and didactic experiences. Every aspect of the training experience encourages trainees to engage in critical analysis of the impact of individual differences and the importance of exhibiting sensitivity and cultural humility.
Training Program Diversity Statement

CAPS Training Programs celebrate individual and cultural differences. We welcome diverse applicants to apply and we strive to create environments that are inclusive and equitable. At CAPS we celebrate diversity and we endeavor to employ hiring practices that focus only on factors relevant to the successful completion of the training experience. As such, our training programs are designed to foster the development of mental health care providers who are prepared to work with a diverse public. Multiculturalism is infused into each aspect of the training experience from recruitment, interview and selection, didactic series, consultation, outreach and direct service. Every aspect of the training experience encourages trainees to engage in a critical analysis of the impact of individual differences and the importance of exhibiting sensitivity and cultural humility.

Our training programs explore the direct impact of individual and cultural differences both from the perspective of the provider of service and the consumer of service. We work with trainees to develop and maintain a moral and ethical balance between personal beliefs and values and the ethical and legal responsibility to provide quality services to all individuals regardless of identity. And as valued members of our team, we consistently solicit feedback from trainees, specifically related to our initiatives related to cultural humility, sensitivity and competency. We embrace the process of being culturally humble as a co-creative experience.